# of Schools
0
# of Kids Served
0
Project Start
2015
Funders:
Blue Cross and Blue Shield of Texas, Paso del Norte Health Foundation, The University of Texas MD Anderson Cancer Center
Ysleta ISD is a CATCH Promise priority district.
To learn more about the CATCH Promise, click here.
Project Summary
The Ysleta ISD CATCH project aims to increase physical activity and healthy eating, reduce obesity, and create health-promoting environments for approximately 18,500 students in 37 elementary schools in the Ysleta Independent School District. Ysleta ISD is located within the city of El Paso and serves a community that is primarily Hispanic (93%) and
economically disadvantaged (81%), risk factors associated with higher rates of overweight and obesity.
Outcomes
Since implementation at YISD in August 2015, the CATCH program has yielded significant results, including:
MVPA – An 84% increase in time spent in Moderate-to-Vigorous-Physical-Activity in P.E. classes.
Aerobic Capacity – A 34% increase in students who scored in the healthy fitness zone for aerobic capacity.
Healthy Food Choices – An overall increase in fruit and vegetable consumption, drinking water, and choosing lower-fat milk over whole milk.
"We are thrilled with the healthy results we've seen in our students this past year after implementing the CATCH curriculum…[it's] making a huge difference in the lives of our students, their families and the overall school environment."
- Sonia Noriega, Lead Teacher of Health & Physical Education, Ysleta ISD
"Using CATCH tools and training, we expect to see a lasting positive impact on the lives of school children and their families in El Paso."
- Catherine Oliveros, Director of Community Affairs, BCBSTX
"Parents come up to us saying how great their kids have been feeling."
- Lonny Nava, P.E. Coach, Ascarate Elementary School
"Parents have responded positively to the CATCH program. We have Fast Track Friday when our parents and the community come in, and they walk with their students."
- Michelle Casillas, Assistant Principal, Ascarate Elementary School
"If we think back to old-school physical education, there was a lot of standing in line waiting for your turn. In CATCH, they try to get more kids active all at once."
- Michael Kelly, Vice President of Programs, Paso del Norte Health Foundation
Featured Media
View All Media
Social Media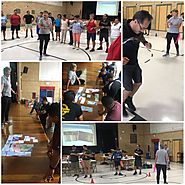 "@CATCHhealth summer training @YsletaISD. Thank you @joeylwalker for another fun and informative workshop. #THEDISTRICT #ILovePE #LeBarronParkPE #goslowwhoa #CATCHMVP"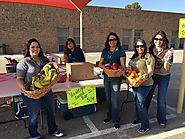 "CATCH schools in @YsletaISD sure have been busy! Check out pics from a Chalk the Walk Day, Walk Across Ysleta Day, and some CATCH signage:"
"Power of Partnership: Work with Ysleta ISD to add CATCH in 23 elementary schools in El Paso, Texas...."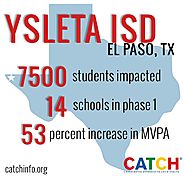 "Results from CATCH's first year in Ysleta ISD in partnership with BCBSTX now on our blog!"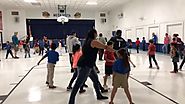 "1st Grade Leopards & parents during our CATCH PE Activity!"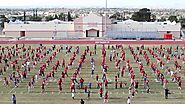 "After students at Sageland MicroSociety participated in a week-long CATCH (Coordinated Approach to Child Health) initiative activity, over 575 Pre-K to 6th grade children came together to show their dance skills at Bel Air HS."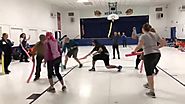 "5th grade parents playing noodle tag, our CATCH activity for the day! Ysleta ISD #THEDISTRICT"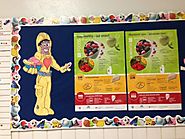 "Hearty Heart teaches children about Go, Slow and Whoa foods on bulletin boards at Ascarate Elementary in Ysleta ISD."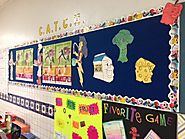 "Do you know whether milk, broccoli, and cheese are Go, Slow, or Whoa foods? We bet the students at Ascarate Elementary do!"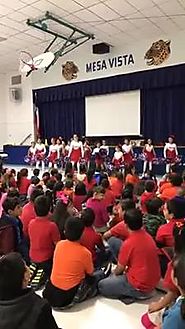 "CATCH activity at our Paw Power Assembly and Cheerleader performance this morning! #THEDISTRICT"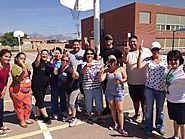 "Parents from Ascarate Elementary in Ysleta ISD participating at Fitness Friday! CATCH works best when the whole community is involved!"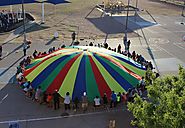 "Alicia R. Chacon Int'l School parents and students enjoyed "Catch Night," where they participated in fun physical activities and learned the importance of nutrition, all in an effort to promote a healthy lifestyle. They had a blast!"
Funders
Blue Cross and Blue Shield of Texas
Blue Cross and Blue Shield of Texas has been around for nearly 90 years, and the cross and shield have come to represent the most experienced health care coverage organization in the state and the nation. Their mission is still focused on providing financially sound health care coverage to as many Texans as possible.
Visit Website
Paso del Norte Health Foundation
The Paso del Norte Health Foundation's role is to lead, fund, promote and leverage opportunities to assure that all people in the region, regardless of socio-economic status, have the knowledge, resources, and environment they need to live healthy lives.
Visit Website
The University of Texas MD Anderson Cancer Center
The University of Texas MD Anderson Cancer Center is one of the world's most respected centers devoted exclusively to cancer patient care, research, education and prevention.
Visit Website