# of Schools
0
# of Kids Served
0
Project Start
2016
Funders:
Humana Foundation, Baptist Community Ministries
Jefferson Parish is a CATCH Promise priority district.
To learn more about the CATCH Promise, click here.
Project Summary
The New Orleans CATCH project aims to increase physical activity and healthy eating, reduce obesity, and create health-promoting environments for approximately 18,000 students in 39 elementary schools in the Jefferson Parish Public School System (JPPSS). Jefferson Parish borders the city of New Orleans to the west and south and is the largest school system in Louisiana, educating nearly 50,000 students in pre-K to 12th grade. JPPSS serves a high percentage of low-income and minority youth – 78% eligible for free or reduced lunch, 41% African American, 24% Hispanic – factors associated with higher rates of overweight and obesity.
Outcomes
Results from Phase 1 showed a 56% increase in time spent being physically active during P.E. class as well as a 23% boost in the number of days per week kids reported being moderately to vigorously physically active. The CATCH Program successfully moved the needle in students' understanding of the connection between their diet and overall health, which is underscored by a 13% increase in self-reported water consumption.
"My discipline referrals across the board have gone down dramatically, attendance at school has gone up, and grades have gone up."
- Ben Moscona, Principal, Bridgedale Elementary
"The CATCH program is awesome. We are all practicing healthy habits with our food choices, physical activity, and social and emotional wellbeing."
- Colleen Winkler, Principal, Chateau Estates Elementary
"As a school we have done well in the cafeteria and at PE with the implementation of CATCH. Our Family fun night was a huge success!!!"
- Principal, Vic Pitre Elementary School
Not only are we teaching kids nutrition, we are teaching the parents as well."
- Linda Hocke, Child Nutrition Service Manager
CATCH is real! This program is here to stay. We are moving forward.
- Coach Deanne Dunn, William Hart Elementary
Featured Media
View All Media
Social Media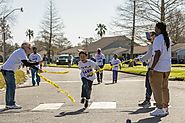 "Audubon Elementary School knows how to pair fitness & fun! Their CATCH Fun Run in February brought the whole community together to teach kids the importance of #HealthyLiving! Great work, Jefferson Parish Public Schools! #CATCHworks"
"@JPschools' Allen Ellender School celebrated Mardi Gras last week with CATCH! Practicing moderate-to-vigorous physical activity is so much more fun as a krewe!! #CATCHworks"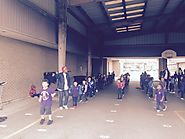 "Jefferson Parish Public Schools are rocking the #CATCHPromise initiative across their district! Check out their commitment to #GoSlowWhoa and moderate-to-vigorous physical activity below! Keep up the great work, JPPS! 🎊 #CATCHworks"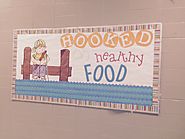 "Supporting child health is a community effort, and @JPPSS does a great job uniting teachers, staff, students, and parents in their mission to teach healthier habits! #GoSlowWhoa #CATCHworks"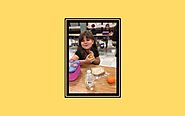 "The kids at Jefferson Parish Public Schools are catching on to #GoSlowWhoa!! We love their commitment to #HealthyLiving!"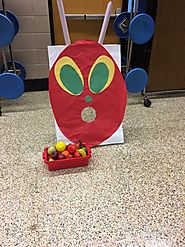 "CATCH Literacy Night at Strehle Elementary combined nutrition lessons with reading! 📖 "The Very Hungry Caterpillar" taught kiddos that GO foods can give you more energy and make you feel better! Awesome job, Jefferson Parish Public Schools! #GoSlowWhoa"
"Congratulations to our Baptist Community Ministries program officer, Christy Ross, for being named a 2018 Terrance Keenan Institute for Emerging Leaders in Health Philanthropy Fellow! Thank you for all that you do to support our efforts in @JPPSS!"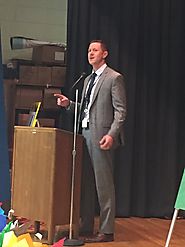 "@JPPSS superintendent @CadeBrumley to students at a CATCH Kick-Off assembly this morning: "You have inspired me to go for a run every morning." #CATCHMVP🏃‍♂️"
"CATCH is expanding to 16 more elementary schools within Jefferson Parish Public Schools – bringing the new total to 39 schools! CATCH and Jefferson Parish leaders celebrated this great accomplishment last Friday at Strehle Elementary - check out some of the highlights of the event below! #CATCHkickoff #GoSlowWhoa"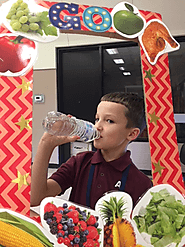 ""At Ellender we are all about GO foods and GO drinks!!!"
We love seeing healthy leaders in action! Keep up the great work, Jefferson Parish Public Schools! #GoSlowWhoa"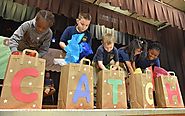 "Catherine Strehle Elementary School helped kick off another expansion of the CATCH program in JPPSS. Thanks to a grant from Baptist Community Ministries, kids at nearly half our campuses can now participate in this school health initiative. #WeLove #WeLearn #WeLead #JPschools"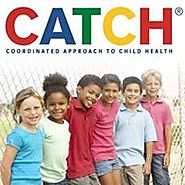 "See photos, profile pictures and albums from CATCH."
Funders
Humana Foundation
The Humana Foundation's Bold Goal is a population health strategy to help the communities they serve be 20 percent healthier by 2020. They are focused on improving key social determinants of health and chronic conditions through pilot programs and interventions with community and physician partners.
Visit Website
Baptist Community Ministries
Baptist Community Ministries is committed to the development of a healthy community offering a wholesome quality of life to its residents and to improving the physical, mental and spiritual health of the individuals we serve.
Visit Website