# of Schools
0
# of Kids Served
0
Project Start
2017
Funders:
The University of Texas MD Anderson Cancer Center
Goose Creek CISD is a CATCH Promise priority district.
To learn more about the CATCH Promise, click here.
Project Summary
Goose Creek CISD began implementing the CATCH program in August 2017, as part of the district's dedication and commitment to Be Well™ Baytown. Be Well Baytown is an initiative of MD Anderson sponsored by ExxonMobil, which aims to mobilize the Baytown community to promote wellness and stop cancer before it starts. A central component of this initiative is aligning school-based health programming with Goose Creek CISD's implementation of the CDC's Whole School, Whole Community, Whole Child (WSCC) model for approximately 16,000 students in 21 elementary and junior schools.
Outcomes
Since implementation at Goose Creek CISD, the CATCH program has yielded significant results, most notably a 33% increase in the number of times students ate vegetables. Other outcomes include a 22% increase in moderate to vigorous physical activity during PE class and a 12% increase in self-reported water consumption.
"One of the things CATCH has done for GCCISD schools has been to bring together teams of individuals in each school that share a common goal of creating a culture of wellness in their school. Having a strong team of advocates is key in bringing awareness to any cause."
- Priscila D. Garza, Healthy Community School Coordinator, Goose Creek CISD
Featured Media
View All Media
Web Posts / Newsletters
View All
Social Media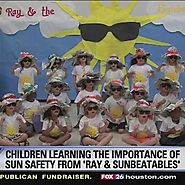 "This was a very proud moment for us here at Goose Creek CISD. Coordinating efforts such as CATCH and Sunbeatables has been an amazing experience. It has been an honor working alongside the MD Anderson Cancer Center team and our administrative and teacher staff! We are looking forward to all the great things that are going to happen next school year!
#BeWellBaytown #endcancer"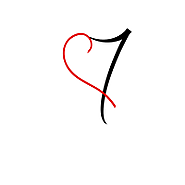 "It's such an honor that our President, Priscila D. Garza will be speaking at #APHA2018 with CATCH representing Goose Creek CISD. The topic is Advancing health equity in a Texas Gulf Coast community with a scalable approach to the Whole School, Whole Community, Whole Child model. We are so excited about the great things going on in Baytown! #BeWellBaytown #endcancer"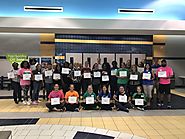 "@GCCISD staff did a wonderful job with their @CATCHhealth training! I'm excited to see how they implement CATCH in the future. #CATCHtraining"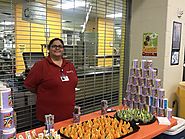 "@CATCHhealth happy to be in the neighborhood today so we could check out @GCCISD Bowie El's #CATCHNight. Great nite for kids & families with healthy snacks & fun activities! Lots of #CATCHMVP kids, parents, faculty & staff in the house!! Awesome job, y'all!"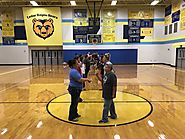 "@GCCISD staff part II CATCH training. #catchtraining"
Funders
The University of Texas MD Anderson Cancer Center
The University of Texas MD Anderson Cancer Center in Houston, Texas is one of the world's most respected centers focused on cancer patient care, research, education and prevention. It is ranked No. 1 for cancer care in U.S. News & World Report's Best Hospitals survey, and is one of only 49 comprehensive cancer centers designated by the National Cancer Institute.
Visit Website