# of Sites
0
# of Kids Served
0
Project Start
2015
Project Summary

Finger Lakes Eat Smart New York (FLESNY) School Wellness PSE (Policy, Systems, Environment) is a SNAP-ed program that works with urban and rural schools – all of which have 50%+ free and reduced lunch rates – to improve their health practices through the implementation of the CATCH program. Led by Cornell Cooperative Extension, FLESNY trains the school teams in CATCH and supports the efforts of CATCH in the schools by attending meetings at the school and district level, providing booster and mini-trainings to school staff, and attending school related events, such as open house, science night, field day, and taste tests in the cafeteria. Sustainability is a difficult task for schools to accomplish due to the culture of schools and staff changes, making ongoing FLESNY support fundamental.
Outcomes
As a result of FLESNY's vast dissemination of the CATCH program throughout New York, CATCH has yielded great success in its statewide growth and reach. Most notably, CATCH was written in to Elmira City Schools District Wellness Policy. In order to continue this large-scale outreach, FLESNY has assigned an educator to each of their CATCH schools, and FLESNY nutritionists are working in an additional 25 schools located in Cayuga, Chemung, Monroe, Ontario, Steuben, Tompkins, and Wayne counties.
"We are very proud to be a CATCH school [and] our students are very excited to do the food tastings. I can say without reservation we have seen an increase in the number of fresh fruits and vegetables that our students have eaten and taken willingly in the cafeteria."
- Kyle Bower, Superintendent, Glenn Curtiss Central Schools
"During a CATCH cooking class, 15 youth participants were invited to taste our 5-minute Brussels sprouts, which were simply Brussels sprouts sautéed with cranberries. We overheard kids say, 'It was fast to prepare!' and 'I didn't think I would like it!'"
- Iluminada Vilca, Monroe County
"During our CATCH classes, students shared about how they tried new ideas at home with their families. One girl said 'my little sister drinks more water because I do.' Another said, he 'reads the label on his cereal boxes so he can see what is in it.'"
- Michelle Weiler, Monroe County
"Newfield Elementary School students read Team Nutrition's, The Two Bite Club together, which encouraged them to try foods from each food group, by eating just 2 bites. After tasting lentil soup, some students shouted, 'I'm part of the 10-bite club!'"
- Maggie Szpak, Tompkins County
"This is a great GO snack and I can't wait to make it at home! I learned that if I eat more GO snacks, I will have more energy and be healthier."
- Connor, Student
"When healthy food choices and physical activity are integrated into the school, healthy behaviors follow."
- Justine Cobb, Senior Nutritionist, Finger Lakes Eat Smart NY
"We've been able to bring the CATCH program into the cafeteria by incorporating different foods and different instructions throughout the cafeteria that the kids are actually learning in the classroom."
- Donna Riviello, Food Service Director, Hendy Elementary School
Featured Media
View All Media
Web Posts / Newsletters
View All
Social Media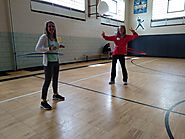 "Maggi Szpak practiced hula hooping at the Finger Lakes Eat Smart New York sponsored Coordinated Approach to Child Health (CATCH) training this month. Nice moves, Maggi! Look out Newfield Elementary School!"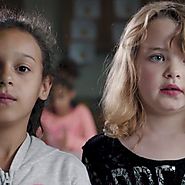 "BEAUTIFUL video from Finger Lakes Eat Smart New York about school wellness and CATCH. Thanks for sharing!!!
"Some people might wonder how we add one more thing into our day, and I would argue that it's not one more thing – it is THE thing. It is the most important thing we do to have healthy kids." - Principal Katy Lumb on CATCH
#CATCHworks #GoSlowWhoa #CATCHMVP"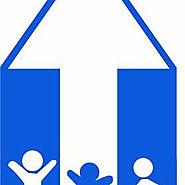 "Is your school interested in creating a healthier environment where students learn and practice healthy food choices and have daily opportunities to be physically active? Well, you're in luck! Finger Lakes Eat Smart New York is sponsoring a CATCH School Implementation Training for 10 elementary schools in our region on May 24th and 25th at the Geneva Community Center. The deadline to apply is March 31, 2016.Click on the link to read more and to submit your application!"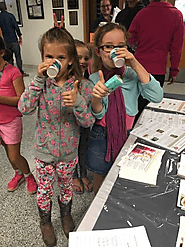 "Thank you Hammondsport for having Finger Lakes Eat Smart NY and CATCH at your event!"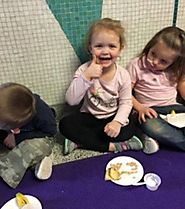 "What's a breakfast banana split you ask? Just ask these Hammondsport Central School District students!"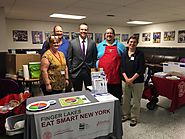 "Thank you to all of our families that attended our Elementary Open House! Including students and family members, we had 551 total attendees."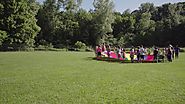 "When healthy food choices and physical activity are integrated into a school, healthy behaviors follow. That philosophy is the driving force behind CATCH, a coordinated effort from Finger Lakes Eat Smart New York, a SNAP-Ed program made up of educators from Cornell Cooperative Extension and Foodlink. This video shows CATCH being implemented in a rural school, Clyde-Savannah Elementary School and an urban school, Hendy Elementary in Elmira, New York."
"CATCH Program is a Coordinated Approach to Child Health, presented by Cornell Cooperative Extension, identifying healthy & unhealthy foods!"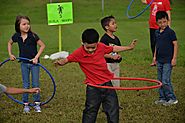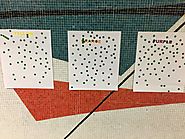 "In a close 'best tasting carrot' vote... the winner was ORANGE! But it was very close! The faces of our students trying purple carrots were priceless!"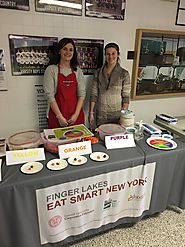 "Thank you to Cornell Cooperative Extension for hosting carrot tasting today for our elementary students! They are great partners in our new CATCH program. (Coordinated Approach to Children's Health) Stay tuned to find out the winner......"