# of Sites
0
# of Kids Served
0
Project Start
2018
Funders:
The Buell Foundation, Weld County Department of Public Health and Environment, United Way of Weld County Promises for Children
Project Summary
Colorado Early Education Network (CEEN) provides comprehensive Preschool services to 10 Head Start centers for 562 children in Weld County, Colorado.  
Through the generous funding of the Buell Foundation, CATCH Global Foundation coordinated several Train the Trainer Academies for Early Childhood (EC) professionals in Colorado. A total of 38 Community trainers were certified to deliver implementation training for the evidence-based CATCH Early Childhood obesity prevention and health promotion program. CATCH created tools and incentives for Community trainers to follow up their initial training with additional support to assist EC providers in adopting the CATCH EC program effectively, including discounted or free curriculum resources. Over two years, this partnership resulted in staff from 123 Early Childhood sites participating in CATCH EC training. The CATCH EC training is approved through the Colorado Early Childhood Professional Development Information System and is aligned to Colorado Early Learning Guidelines and the Colorado SHINES quality improvement point structure. 
In 2018, Mike Schwan, MS.RD, a Community CATCH EC Trainer from Weld County Department of Public Health and Environment (WCDPHE), provided a CATCH EC Implementation Training to CEEN Head Start directors and staff. He followed this training with ongoing technical assistance and support including onsite visits to observe and coach staff in leading CATCH activities, work through any barriers, and set realistic goals to increase implementation. Each CEEN Head Start location also received a full curriculum set and physical activity equipment thanks to a generous donation from United Way of Weld County Promises for Children and support from CATCH Global Foundation.
Outcomes
Since implementation at Weld County Head Start centers in 2018, the CATCH program has yielded significant results across the Colorado Early Education Network (CEEN), most notably a 40% increase in childcare workers and teachers who use lesson plans/daily schedules and curriculum to ensure children receive the standard amount of structured physical activity. 100% of the sites that completed CATCH Training now use lesson plans and curricula. There was also a 12% increase in childcare workers and teachers who agree that, "my classroom environment affects my children's abilities to choose healthy behaviors."
"We enjoy working towards the same common goal of increasing physical activity. I know that a lot of my students thrive in other areas of learning after they have got their wiggles out. The activities have been fun to try and learn together."
- Teresa Brooke, Lead Teacher, Billie Martinez
"I have been utilizing the CATCH personal space activities to help my preschoolers understand the importance of their personal space/bubble. [After they parade around, I direct] them to the 'blue' hula hoop and explain that we can share the hula hoop because we have been given permission."
- Cathy Kirkpatrick, Teacher, 23rd Ave Head Start
"We love CATCH! The language used is appealing and easy to understand for teachers and children!"
- Carly Jacobucci, Site Education Manager, 23rd Ave Head Start
"I enjoy using the CATCH program because it gets my kids motivated to exercise, it gives them energy to try new things, and I look forward to incorporating it in my everyday schedule."
- Meri Smith, Teacher, Keith McNeil Head Start
Featured Media
View All Media
Press
View All
Web Posts / Newsletters
View All
Social Media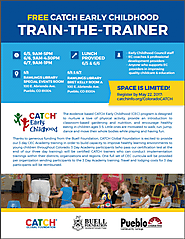 "Free CATCH Early Childhood Train-the-Trainer Academies...coming to Pueblo in June."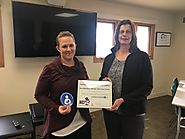 "We are so proud of our partners at Colorado Early Education Network, Early Head Start, Jefferson High School for earning the Breast-Feeding Friendly Child Care Award from the Northern Colorado Breastfeeding Coalition!"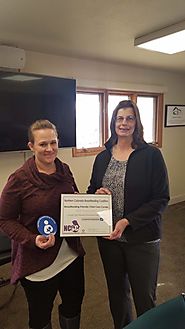 "Weld County Department of Public Health and Environment recognized Amber Arens, Colorado Early Education Network (CEEN) Assistant Director, and Sharla Meyer, Site Education Manager at Jefferson Early Head Start for the work they have done at CEEN to support nursing mothers who have infants and children enrolled in Head Start."

"The Rocky Mountain Early Childhood Conference is designed to meet the professional development needs of early childhood practitioners while at the same time providing a forum for community advocates to learn, share and network."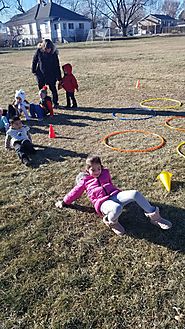 "Through the introduction of physical activities in childhood, Colorado Early Education Network (CEEN) instills healthy behaviors that can last a lifetime. Just check out these kiddos practicing their 'Crab Walk' in a @CATCHhealth Go Fitness activity. Not only are they learning that fitness is important - it can also be fun! #CATCHworks
Please go to www.weldhealth.org for more information."
Funders
The Buell Foundation
The Buell Foundation is a professional philanthropic organization supporting the positive development of children through grants and partnerships with other sectors of their community. They seek proven, promising, or developing programs that can demonstrate success in helping children thrive. Their focus is on early childhood education and development in underserved communities, and their areas of interest include nutrition and physical activity in early learning environments.
Visit Website
Weld County Department of Public Health and Environment
In partnership with the communities they serve, Weld County Department of Public Health and Environment preserves, promotes and protects the health and environment of the residents of Weld County.
Visit Website
United Way of Weld County Promises for Children
United Way of Weld County Promises for Children aims to improve lives by mobilizing the caring power of the Weld County community. They support a network of services that provide children with a good start, invest in the future of youth, help people through crisis, encourage self sufficiency, support the elderly, support health and wellness, and help people overcome disability.
Visit Website