Social Media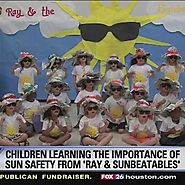 "This was a very proud moment for us here at Goose Creek CISD. Coordinating efforts such as CATCH and Sunbeatables has been an amazing experience. It has been an honor working alongside the MD Anderson Cancer Center team and our administrative and teacher staff! We are looking forward to all the great things that are going to happen next school year!
#BeWellBaytown #endcancer"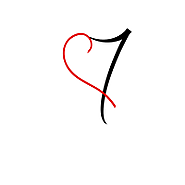 "It's such an honor that our President, Priscila D. Garza will be speaking at #APHA2018 with CATCH representing Goose Creek CISD. The topic is Advancing health equity in a Texas Gulf Coast community with a scalable approach to the Whole School, Whole Community, Whole Child model. We are so excited about the great things going on in Baytown! #BeWellBaytown #endcancer"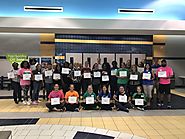 "@GCCISD staff did a wonderful job with their @CATCHhealth training! I'm excited to see how they implement CATCH in the future. #CATCHtraining"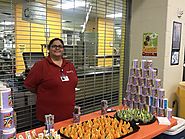 "@CATCHhealth happy to be in the neighborhood today so we could check out @GCCISD Bowie El's #CATCHNight. Great nite for kids & families with healthy snacks & fun activities! Lots of #CATCHMVP kids, parents, faculty & staff in the house!! Awesome job, y'all!"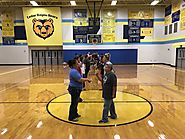 "@GCCISD staff part II CATCH training. #catchtraining"