Blogs / Newsletters / Announcements
Social Media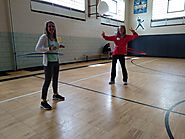 "Maggi Szpak practiced hula hooping at the Finger Lakes Eat Smart New York sponsored Coordinated Approach to Child Health (CATCH) training this month. Nice moves, Maggi! Look out Newfield Elementary School!"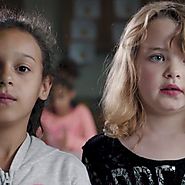 "BEAUTIFUL video from Finger Lakes Eat Smart New York about school wellness and CATCH. Thanks for sharing!!!
"Some people might wonder how we add one more thing into our day, and I would argue that it's not one more thing – it is THE thing. It is the most important thing we do to have healthy kids." - Principal Katy Lumb on CATCH
#CATCHworks #GoSlowWhoa #CATCHMVP"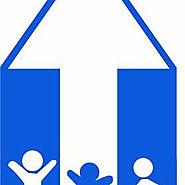 "Is your school interested in creating a healthier environment where students learn and practice healthy food choices and have daily opportunities to be physically active? Well, you're in luck! Finger Lakes Eat Smart New York is sponsoring a CATCH School Implementation Training for 10 elementary schools in our region on May 24th and 25th at the Geneva Community Center. The deadline to apply is March 31, 2016.Click on the link to read more and to submit your application!"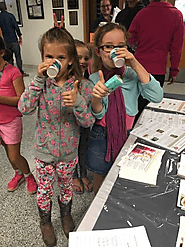 "Thank you Hammondsport for having Finger Lakes Eat Smart NY and CATCH at your event!"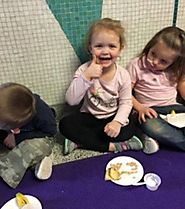 "What's a breakfast banana split you ask? Just ask these Hammondsport Central School District students!"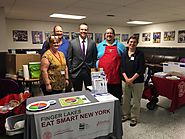 "Thank you to all of our families that attended our Elementary Open House! Including students and family members, we had 551 total attendees."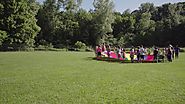 "When healthy food choices and physical activity are integrated into a school, healthy behaviors follow. That philosophy is the driving force behind CATCH, a coordinated effort from Finger Lakes Eat Smart New York, a SNAP-Ed program made up of educators from Cornell Cooperative Extension and Foodlink. This video shows CATCH being implemented in a rural school, Clyde-Savannah Elementary School and an urban school, Hendy Elementary in Elmira, New York."
"CATCH Program is a Coordinated Approach to Child Health, presented by Cornell Cooperative Extension, identifying healthy & unhealthy foods!"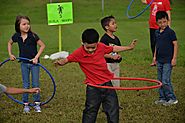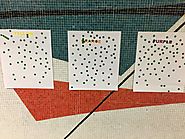 "In a close 'best tasting carrot' vote... the winner was ORANGE! But it was very close! The faces of our students trying purple carrots were priceless!"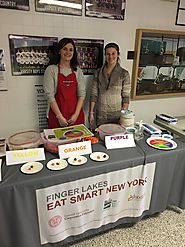 "Thank you to Cornell Cooperative Extension for hosting carrot tasting today for our elementary students! They are great partners in our new CATCH program. (Coordinated Approach to Children's Health) Stay tuned to find out the winner......"